At Polycom, I was Senior Manager, Solutions Product Management and Product Marketing. Both roles were focused on strategic alliance integrations in the technology areas of communications and collaboration.
In my Product Management role, I brought to market new integrated solutions with IBM and Cisco Systems—unlocking more than $164M in opportunities. I also unblocked a company-wide project by volunteering to work with cross-company product managers and creating share goals and priorities.
While in Product Marketing, I led the marketing efforts for the IBM alliance around social business, unified communications, and healthcare. I also launched Polycom Capital financing services.
Technologies: Unified Communications (UC), Telepresence, SIP, Enterprise Social Business, Speech-to-Text, Video Analytics, Content Management, Cloud, Media Framework, API's, Server Software, UCaaS, and Financing Services
Markets: Enterprise and Service Provider
Senior Manager, Solutions Product Management & Product Marketing –
Strategic Alliances
2017 - 2018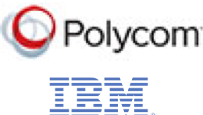 Polycom – IBM Solutions
Integrated Solutions to Enhance Communications and Collaboration
Delivered multiple new integrated communications and collaboration solutions...
Polycom Conferencing Add-In for IBM Sametime—server software providing native integration of Polycom UC solutions with IBM's social collaboration software
Polycom RealPresence Media Utility for IBM Sametime—desktop software enabling IBM user content to be seamlessly managed by Polycom RealPresence Media Server
Co-development with IBM Research—cloud-delivered UC with and analytics of realtime and recorded video content to enhance collaboration
IBM Sametime with Polycom Media Framework—set of software offerings that enable developers to add UC solutions to their own offerings
IBM Healthcare Analytics Integration (Product Marketing)—joint Polycom and IBM offering focused on improving patient care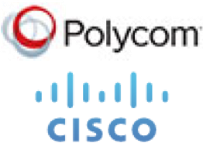 Polycom – Cisco Solutions
Integrated Solutions Extending Customer UC Solutions
As prime lead on Cisco integration initiative, delivered requirements and solutions allowing customers to use both Polycom and Cisco UC solutions...
Telepresence integration (from endpoints to infrastructure to call control) with user experience enhancements beyond Cisco's limited Telepresence Interoperability Protocol
Enhanced IP Phone integration by driving requirements and negotiating agreement for Cisco's SIP protocol extensions
Enhanced mixed vendor deployments by delivering Polycom endpoint interoperability with Cisco Unified Communications Manager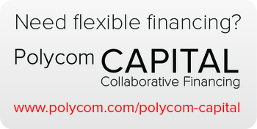 Polycom Capital
Financing Services
In Product Marketing role, re-launched financing services for Polycom which led to 1423% increase in attached booking.
Created...
Content and webpage design on company website, internal sales resource page, and partner site
Customer presentation
Sales training playbook
Sales training video
Customer-facing overview video
Sales-facing overview video
FAQ
Sales calling card
Promotions
Cross-marketing plan
© 2008 - 2019 Grace Hu-Morley