Worldwide Leader in IT & Networking
Senior Manager, Product Management – IoT & Digital Solutions
Managed care-at-a-distance solutions. Led complex cross-functional teams to deliver healthcare solutions and professional services as individual contributor, manager, and mentor.
Generated $374M pipeline across multiple organizations—enabling digital transformation sales.
Drove early adopter market strategies with integrations, subscription-based licensing, new business model, and co-marketing with strategic alliances like Apple, Epic, and Optum.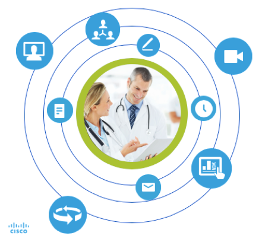 IoT & Digital Solutions for Connected Health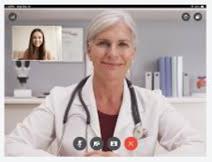 Cisco Extended Care
Telehealth Integration Platform
Overhauled non-viable telehealth product and converted it into market-desired IoT integration platform with new pricing and packaging.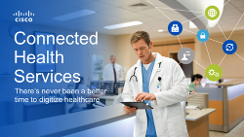 Cisco Connected Health
Professional Services for Healthcare Market
Created differentiated market position and value proposition and co-marketed with strategic alliances like Apple and Optum.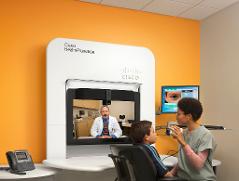 Cisco HealthPresence
Telemedicine Platform
After internal assessment and market analysis, initiated and managed end-of-life (EOL) process for under-resourced, high-cost regulated solution.
MARKETS: Healthcare (B2B / B2B2C), Payers, System Integrators, Telecom, Consultants, and Professional Services
TECHNOLOGIES: Video Conferencing, Web Clients, Mobile Clients, Desktop Clients, Server Software, Internet of Things (IoT), Big Data, Cloud, SaaS, Analytics, EHR's/EMR's, WiFi, Security, API's, and Connectors
Senior Product Manager – Emerging Technology Group
Joined a "startup" team incubated by Cisco. Managed user-facing applications for public safety first responder (PFSR) collaboration solution. Worked with Geoffrey Moore from The Chasm Group on go-to-market strategies. Led direct reports and mentored.
Delivered market analysis and solution requirements for push-to-talk radio technology over Internet Protocol (IP)—evaluating public safety, finance, enterprise, federal, university, and airport markets.
Championed user experience—utilizing market validation interviews, usability and ethnographic studies, and prototypes to understand unmet customer needs and behavior.
Simplified complex incident command solution, delivered product-market fit, and helped development team understand product requirements.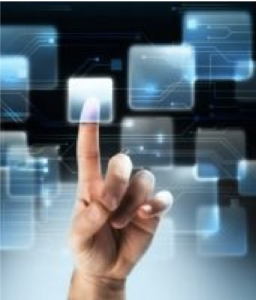 Interoperability & Collaboration for Safety & Security Systems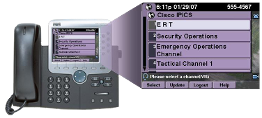 Cisco IPICS Phone Client
Push-to-Talk XML Service for Cisco Unified IP Phones
Collaborated with IP Phone and Unified Communications Manager teams to deliver new requirements for push-to-talk (PTT) functionality on Cisco Unified IP Phones.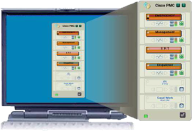 Cisco Push-to-Talk Management Center
PC Application Extending UnifiedCommunications to Push-to-Talk Radios
Focused requirements on user experience—providing tools and simplifying workflows for stressful incident management.
Markets: Public Safety First Responder, Enterprise Safety and Security, Public Sector, Education, Defense, Finance, Transportation, Oil, Mining, and More
Technologies: Voice over Internet Protocol (VoIP), Video Conferencing, Messaging, Unified Communications (UC), Land Mobile Radio (LMR), Push-to-Talk (PTT) Radio, P25 ISSI, WiFi, Wireless, PSTN, API's, MS Windows, Web Clients, and XML Phone Services
Senior Product Manager – Unified Communications
Defined and delivered from inception Cisco's first UC softclients, video telephony, and consumer-facing voice over IP (VoIP) products. Led direct reports and multiple teams.
Also supported Marketing by meeting with press, presenting at events, and creating data sheets, white papers, training materials, internal/external web pages, competitive analyses, and other sales enablement tools.
Took on special projects including leading Section 508 accessibility conformance and security implementation projects for Business Unit, plus address IP Phone pricing and licensing gaps.
Attained 62% market share with Cisco's first video telephony product by creating new product release process, user experience practices, accessibility conformance, market strategies, and virtual teams.
Achieved $36M incremental revenue in 6 months and #1 in telephony market share by heading pricing analysis and successful strategies .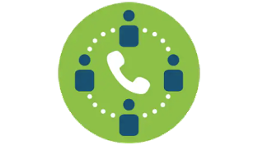 Unified Communications & Collaboration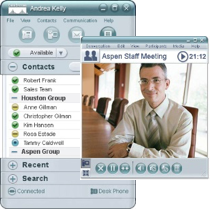 Cisco Unified Personal Communicator
Unified Communications Software Application
Assessed market requirements and defined Cisco's first UC softclient from concept. Worked with multiple Cisco organizations and strategic partners to deliver tightly integrated solution.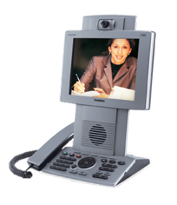 Cisco Unified IP Phone 7985G
IP Video Phone
Defined and brought to market Cisco's first video phone. Made tough decision to replace internal video phone project with OEM. Vetted and established manufacturing partners like Tandberg, Sony, and others.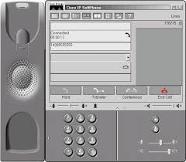 Cisco IP Softphone
PC-Based Softphone Application
Took over and phased out a legacy softphone by creating an end-of-life (EOL) plan with a transition strategy.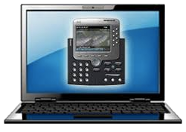 Cisco IP Communicator
PC-Based Cisco IP Phone Application
From concept, brought to market softphone app that provided Cisco IP Phone functionality—expanding mobility and remote worker markets for Cisco.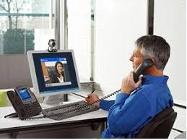 Cisco Unified Video Advantage
PC-Based Application Turning Cisco IP Phones Into Video Phones
Delivered Cisco's first video communications product from an engineering concept—propelling Cisco to #1 market share position in UC.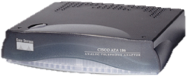 Cisco ATA Series
Adapters that Turn Traditional Telephones into IP Phones
Brought to market Cisco's first three consumer-facing VoIP devices by "Cisco-izing" them from an acquired startup. Led roadmaps and strategies for this emerging technology VoIP product-line—delivering 400% revenue growth, 80% market share, and 32% cost reduction.
Markets: Enterprise (B2B), Service Provider (B2B2C), Telecom, Education,SMB, Consumer, and Public sector
Technologies: Unified Communications (UC), Voice over Internet Protocol (VoIP), Video Conferencing, Social Business,MS Windows, API's, Security, Mobility, IP Phones, Cameras, and Gateways
Want to know how I can accelerate your success?
© 2008 - 2020 Grace Hu-Morley